Women's Golf Events
Ladies Practice and Play Weekly Signup
Week
Time
Location
Register
Week 1
6/3/19
Woodside
view
Week 2
6/10/19
Timber Ridge
view
Week 3
6/17/19
Woodside
view
Week 4
6/24/19
Hawk Hollow
view
Week 5
7/1/19
Timber Ridge
view
7/8/19
4th of July Holiday, No HHMWPP
Week 6
7/15/19
Woodside
view
Week 7
7/22/19
Hawk Hollow
view
Week 8
7/29/19
Timber Ridge
view
Week 9
8/5/19
Woodside
view
Week 10
8/12/19
Hawk Hollow
view
Week 11
8/19/19
Timber Ridge
view
Week 12
8/26/19
Eagle Eye
view
Women's Nine, Wine, and Dine 9-Hole Golf Outing
Come join us for the sixth annual Nine, Wine, and Dine at Hawk Hollow Golf Course. The field will be limited to the first 144 players who sign up!
Award Winning Women's Program!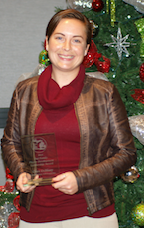 Congrats to our Golf Outing and Women's Events Coordinator Clare DeBlaay for her recent award from the Michigan Golf Course Owners Association! She was awarded the Dul Player Family Player Development Award for her work over the past 5 years with the Hawk Hollow Monday Women's Practice and Play.
View Clare's MGCOA award responses here.
Watch the MGCOA award video
Gallery
Deprecated
: Function get_magic_quotes_gpc() is deprecated in
/home/dalegrif/public_html/Clients/eagleeye2019/wp-includes/formatting.php
on line
2720
Notice
: Trying to access array offset on value of type bool in
/home/dalegrif/public_html/Clients/eagleeye2019/wp-content/plugins/ACF-Page-Elements-v2/elements/blocks.php
on line
57
Notice
: Trying to access array offset on value of type bool in
/home/dalegrif/public_html/Clients/eagleeye2019/wp-content/plugins/ACF-Page-Elements-v2/elements/blocks.php
on line
57
Notice
: Trying to access array offset on value of type bool in
/home/dalegrif/public_html/Clients/eagleeye2019/wp-content/plugins/ACF-Page-Elements-v2/elements/blocks.php
on line
57
Notice
: Trying to access array offset on value of type bool in
/home/dalegrif/public_html/Clients/eagleeye2019/wp-content/plugins/ACF-Page-Elements-v2/elements/blocks.php
on line
57